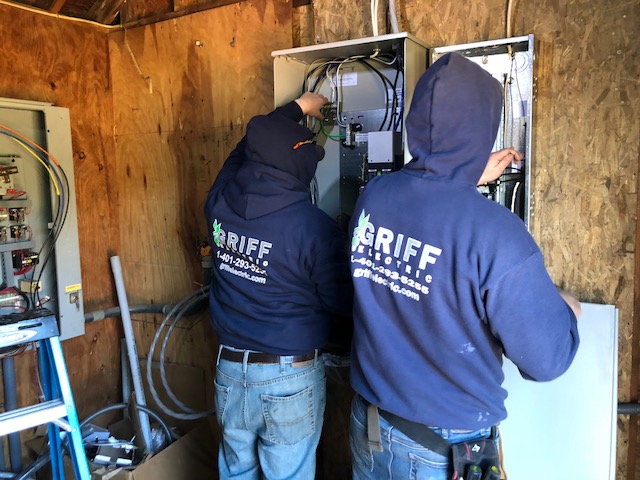 Feeling powerless or pushed to the limit? It may be time for an electrical service upgrade.
What is an electrical service upgrade? It's a change in the electrical connections and distribution panel, which divides the power feed into circuits and holds the circuit breakers, to increase the amount of energy that a residence can safely receive.
How do I know if I need one? If you have made changes or additions to your home that require more electricity, you must be sure it's still equipped to handle the increased electrical capacity. Installing new appliances, a pool or hot tub, a back-up generator, a central heating system, or a new septic system are likely to increase the demand for electricity.
It may also be time for an upgrade if you live in an older home with an old electrical panel, such as a fuse box. If your home is old and has a 60-amp electrical panel, you may need to upgrade electrical panel to 200 amps.  Even if you haven't made any major changes to your home, little increases in energy use over time can add up. If your microwave stops working when you plug in your hair dryer, and your breakers are constantly tripping, your home may not be receiving enough power.
Why is it important? Not having enough power isn't just an inconvenience. A voltage drop-off could damage electronics, so having plenty power is important to electrical home safety. According to the National Fire Protection Association (NFPA), electrical problems are the largest cause of property damage in homes. Being proactive will keep your home safe. Electrical service protects against high levels of electricity delivered into your home. Your electrical service system controls and distributes it safely to the circuits in your home. Should the current become too strong and unsafe, circuit breakers automatically block the current from the circuit. Think of it as your electrical security guard – always on duty to protect your home!
Electrical service upgrades are crucial in protecting your home's safety and value. A shortage of power can present a headache if you're not prepared. Fortunately, electrical service upgrades can be convenient and affordable, and provide peace of mind.