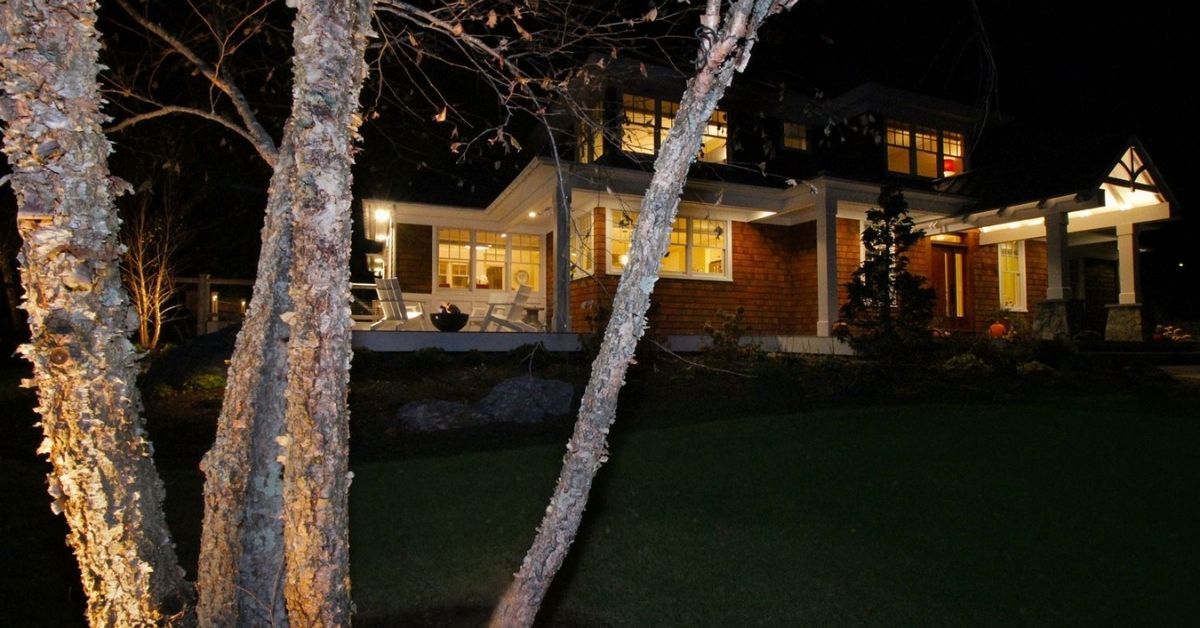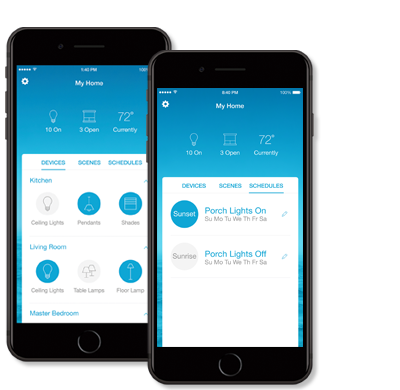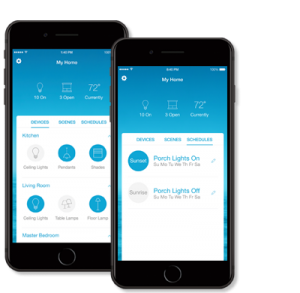 Whether it's a rental property or your vacation home, managing a second house comes with challenges. Many new homeowners in Rhode Island live out-of-state and in some cases even outside the country. Luckily, there are a variety of products designed to remotely manage aspects of your home including backup energy sources, lighting, and security systems.
Wireless Solutions Available
These products don't require any rewiring of your home. Most smart gadgets like these plug into a regular outlet and don't have to be built into the structure. Below are some of the products that have been popular with our customers.
Lighting
The Caséta Smart Bridge and Lutron App:  Our crew recently installed this product in a home in Bristol, RI. It allows you to monitor and control lights, shades, and temperature remotely from a mobile device. You can also schedule lights and shades to adjust automatically at the time of your choosing. For example, you can set it to turn on your porch path lights at sunset and turn them off at sunrise. One clever feature we like is called "Smart Away". This feature makes it look like someone's home randomly turning lights on and off throughout the evening. We also like that Caséta works well with many smart home devices, so using other smart products in your home won't be an issue.
Electrical Power Supply
Generac has become our preferred home backup power supply. Generac produces generators that can be remotely managed as well as a product that will allow you to retrofit your existing generator to add a mobile link.
Generators with a built-in wi-fi connection allow you to control them from a computer or smartphone. You can monitor the operation status and set up the maintenance schedule on Generac's app called Mobile Link. It will also notify you when your generator is running, exercising, or ready for routine maintenance.
Generac's Mobile Link Wi-fi Ethernet Accessory connects to a home network wirelessly through an available WiFi network or directly through a wired Ethernet connection. Once it's set up you'll be able to manage your generator remotely and receive automatic system upgrades and generator condition notifications.
Security
The Ring Floodlight Camera is a motion-activated HD security camera. This product was a great fit for a client in Jamestown, RI who was looking for a cutting-edge security system for his coastal home. Its mobile phone compatibility made it easy for him to manage the system remotely and gave him peace of mind. It also features two-way talk, ultra-bright floodlights, and a siren. You can also receive motion-activated alerts to your phone, tablet, or computer as well as a live view option. This allows you to check-in on your home anytime, even when you can't be there in person. It's Alexa-compatible and can display on-demand video upon your verbal request. Read more about the Ring Floodlight Camera and about other top outdoor security cameras.
Smart products like these take the stress out of managing your property remotely and will help protect it from theft and damage. Give us a call if you're wondering whether you can upgrade your home with smart home technology. We'd be happy to discuss the options with you. (401) 293 – 5255