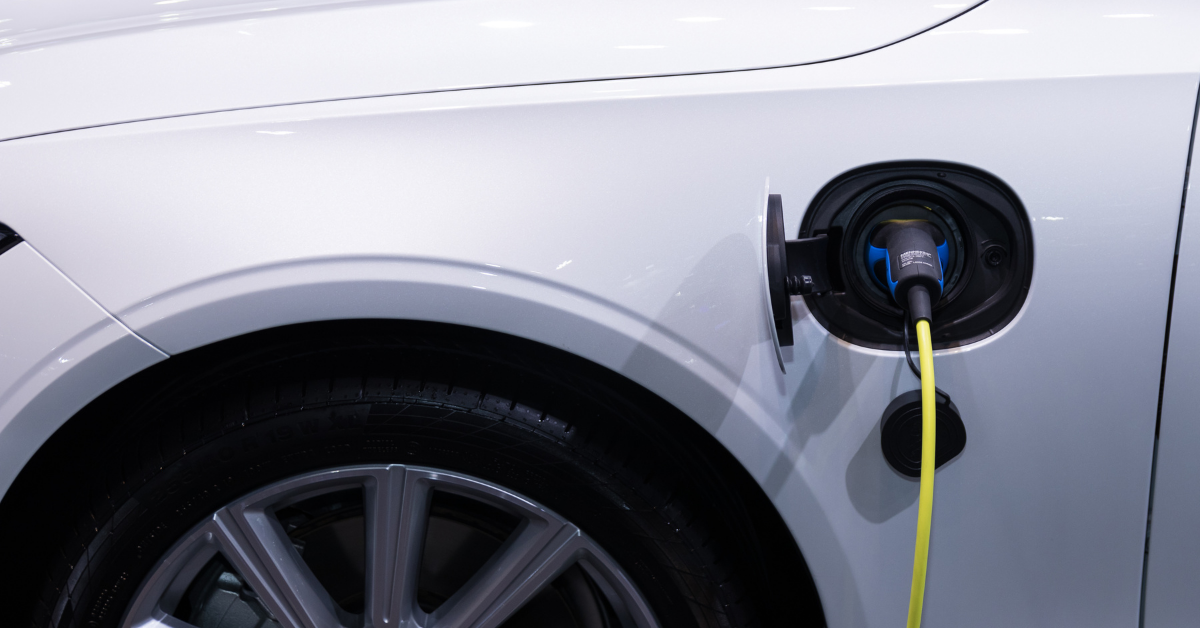 As our devices get more intelligent, more connected, and more numerous, anticipating future electrical demand should always be on your radar. We've covered what it takes to increase your home's electrical capacity, which can ensure your family can safely take advantage of the conveniences modern life has to offer. There's one innovation that's forcing people to think critically about their home's electrical system: electric vehicle adoption.
Electric Vehicle Adoption is Accelerating
In May 2023, Rhode Island Governor McKee announced the adoption of a new clean car policy. This policy aims to reduce greenhouse gas emissions by promoting the use of electric vehicles (EVs) in the state. Under the new rules, Rhode Island will adopt California's Zero Emission Vehicle (ZEV) program, which requires automakers to provide a certain percentage of zero-emission vehicles for sale in the state. This move will help increase the availability and affordability of EVs in Rhode Island, providing residents with more options to choose from when purchasing a vehicle.
It's likely that having your home wired for EV charging stations will switch from amenity to necessity very soon.
Planning Your Residential EV Charging Station
Your EV will come with a Level 1 charger. You can plug right into a standard 120V household outlet and get charging … slowly. Level 2 chargers are more practical for most people and use 240V, just like an electric oven or clothes drier. Level 2 charging is the highest you can get for residential systems at the moment; Level 3 charging exists for EVs that can support it — these are the DC fast chargers and Tesla Superchargers — but only for non-residential purposes.
There's an array of Level 2 charging stations in an equally dizzying range of quality, efficiency, and capacity. A popular choice today is a station that offers 40 or 50 amps, but you can find chargers that offer as much as 80 amps. Once you decide what charger suits your needs, it's not as simple as purchasing a charger, plugging it in, and juicing up your car — even the most powerful equipment won't do you any good if your circuit breaker can't handle the load.
Can Your Home's Electrical Service Handle an Electric Vehicle?
Most modern homes have 200 amp service, and larger homes, especially those with electric heat, central air, or home automation devices may sport 400 amp service. Having less than 200 amps doesn't preclude you from the EV future, but there are important considerations one you'll contend with related to future-proofing, home value, and safety. Since this post is about being prepared for tomorrow's EVs, we'll assume a 200 amp breaker and a charging station capable of 40 amps.
Installing an Electric Car Charging Station in Your Home
Your electrician will run a dedicated circuit from your breaker box to where you want your charger. In this scenario, because your charger can charge at a rate of 40 amps, your electrician will install a circuit rated for 50 amps. If your breaker's already located in the garage, you won't need as much wire. If your breaker's not in the garage, you'll need a bit more wire. Extra long runs may even need to account for voltage drops, which can be overcome by using wire with a larger diameter.
Depending on the amount of power both your EV and charger can handle, as well as the length of wire, your electrician will use copper or aluminum wire in sizes between 4-gauge and 8-gauge; the lower the number, the bigger the diameter. Larger wires are more efficient and stay cooler during charging, which makes the idea of "sizing up" attractive to future-minded homeowners.
Preparing Your Home for the Future
To charge your vehicle safely and efficiently, work with a licensed electrician to ensure your electrical system can handle the demand today and tomorrow. Someday soon, you may have more than one EV to charge. And offering guests the ability to top off their battery may even increase the amount of pop-ins and drop-bys from friends and family (you can decide if that's a good thing).