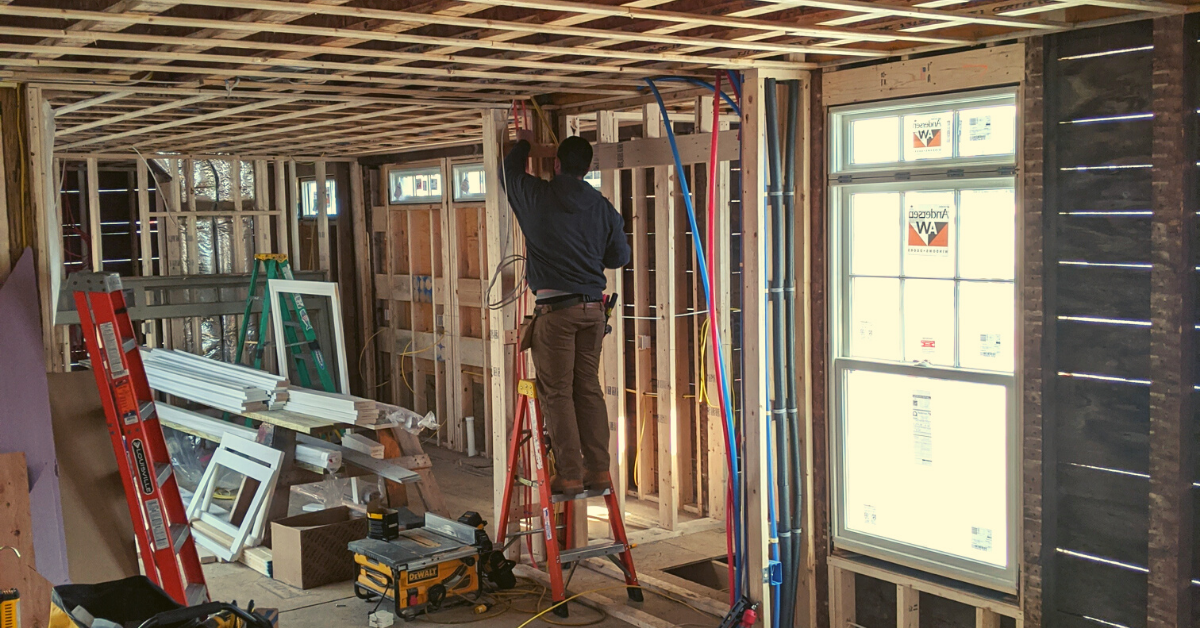 Let's face it: Nobody particularly wants to hear that their home needs rewiring. There is a common misconception that rewiring is costly and time-consuming.
Costs and timelines will vary depending on who you work with and what your needs are. Both depend on the property you're looking to rewire, construction or other timelines that need to be considered, and the extent of the job itself. An experienced electrical team will bring efficiency and expertise to the project, which can save time and money.
Yes, there are costs involved when rewiring your home. But rewiring is a worthwhile investment.
Let's take a closer look at the reasons you may need your house rewired, what it entails and what to expect, and the clear benefits of rewiring.
Some reasons your home may need rewiring.
Some older homes were built with wiring that is now outdated, such as knob and tube wiring, that usually isn't safe or up to code. This is especially common in older homes in Newport County and all across New England. A routine electrical checkup can determine what type of wiring your home has.
If you're using more power than your home was built to handle you may also need to update your home's electrical wiring. An electrical service upgrade becomes necessary if you're remodeling your home or adding energy-demanding features like pools or hot tubs.
It's also possible an upgrade is needed when restoring older properties that weren't equipped to handle the energy load of a modern household and all of today's technologies.
Other reasons for rewiring are safety issues or noticeable electrical problems, such as short circuits and flickering lights. These are reasons to have your wiring inspected as soon as possible, and have any problem areas rewired to avoid fire risks and more.
But what does rewiring a house entail?
This is a common question, and don't be afraid to ask your electrician directly! He or she will be happy to explain what needs to be done.
What electrical rewiring entails depends on your unique situation. Are you renovating or remodeling? Are you having problems with the electricity in certain parts of your house? If your home's outdated wiring needs replacing or you are noticing specific electrical issues, your licensed electrician can pinpoint the areas that need updating. They will explain how the process works, from replacing wires to strengthening connections and more.
If your home needs an electrical service upgrade, this requires a change to the electrical distribution panel to increase its capacity. It can be more complex than smaller wiring updates.
Here's why it pays off to consider rewiring.
Rewiring a home is an investment that pays off — not just if you choose to sell your home, but also because it ensures your home can support your family's energy needs. Your electricity will be reliable and consistent.
More importantly, updated wiring protects your property and your family. It reduces your risk of fire, shock, or other electrical-related safety hazards.