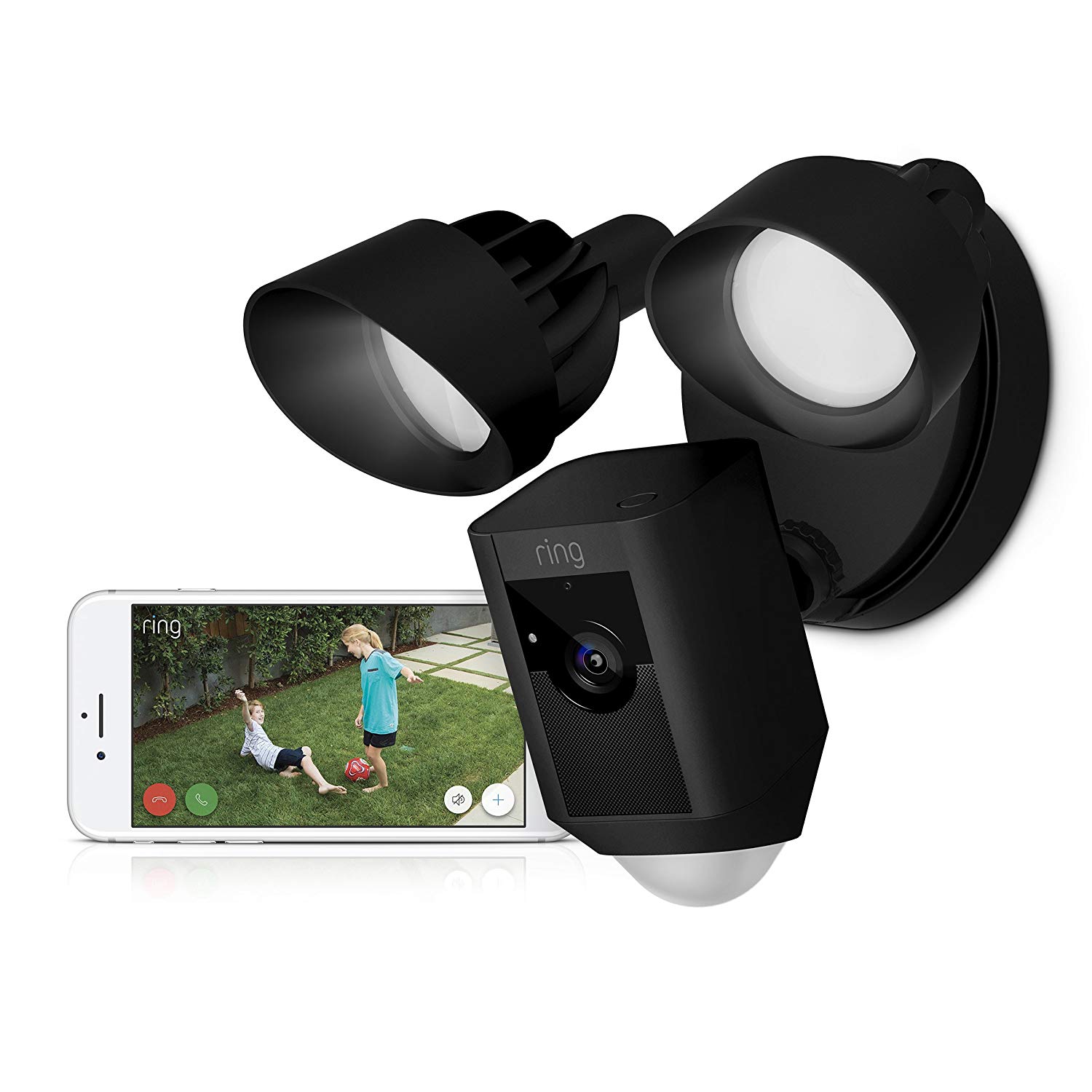 We live in a world where we can turn the lights on at home from an app on our phone, or ask a talking robot to help with whatever needs doing. That's why keeping up with technological advancements is a part of the job here at Griff.
We're always excited to work on projects that feature the latest tech, so when a Jamestown client wanted a cutting-edge security system installed, we started doing some research. A series of home break-ins motivated our customer to upgrade their security system. Our team chose a new, top-rated system for securing a home or business called the Ring Floodlight Camera motion-activated HD security camera. One feature we were especially excited about is this system's mobile phone compatibility. Here are some otherstandout features:
Two-way talk, ultra-bright flood lights, and a siren. Whether you want to hear and speak to someone on your property, or sound an alarm on suspicious behavior, it's all possible with the touch of a button.
Motion-activated alerts. Once somebody sets foot on your property, they will trigger the built-in motion sensors to send an alert to your phone, tablet, or computer.
Live view. This allows you the peace of mind to check in on your home or business anytime, even when you can't be there in person.
Alexa-compatible. Remember the talking robot we mentioned earlier? Well, this security camera works with her! Alexa can display on-demand video upon your verbal request.
Installing a Ring Floodlight Camera requires wiring a weatherproof electrical box. It also has to be secured at the proper height, with the motion detector parallel to the ground, to detect objects up to thirty feet away. Proper installation by a licensed electrician is quick and easy, and helps protect your investment.
This was a great security solution to meet our customer's needs. With so many security systems to choose from, sometimes it's hard to know which will best suit your home or business. Check in with us if you're thinking of installing a new system, we'd be happy to help.