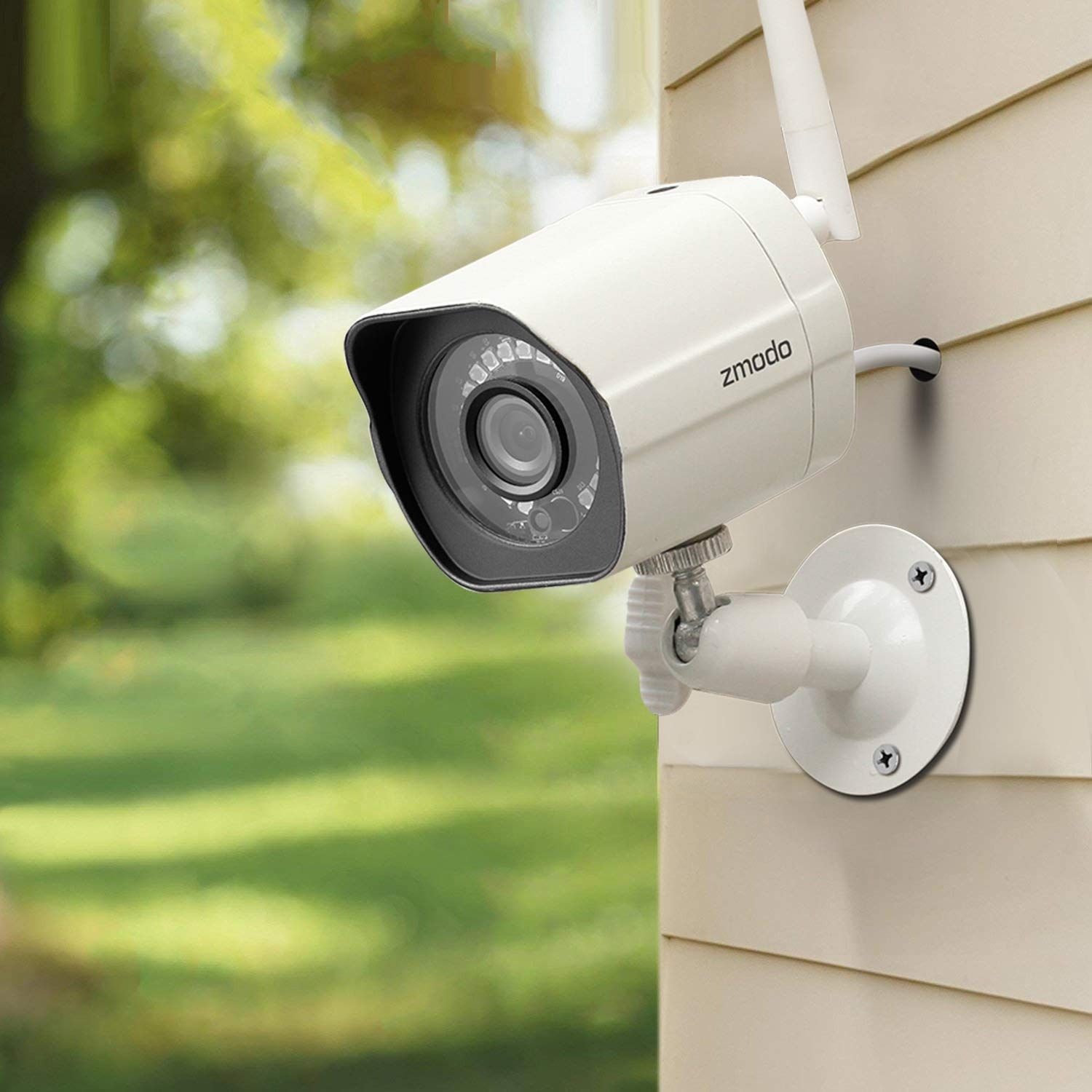 Gone are the days that outdoor security cameras were only present at convenience stores, banks, and commercial parking lots. Now, homes and businesses across Newport County and throughout the country are equipping themselves with them.
Why? For starters, they're more available and affordable than ever — and that makes them more accessible to everyone. Where personal, outdoor security cameras once required special orders, complicated installations, and costly maintenance plans, today they're available online and can be monitored and controlled from most smart phones or tablets.
Another bonus is that regardless of the model, outdoor security cameras can be quickly and discreetly installed for optimal visibility. Cameras can be set up to withstand even the harshest of weather.
And last but certainly not least, people are scooping up outdoor security cameras because they offer an unparalleled level of protection and peace of mind for residential and commercial properties alike. Here are three of the best options out there for 2020. These are not paid endorsements and we have no affiliation with any of these companies.
The Ring Floodlight Camera
This motion-activated HD security camera is a favorite choice among many of our customers. And clearly, others are happy with it, too, because it has a 4.5/5 star rating and more than 10,400 customer reviews on Amazon!
We shared details about a recent installation, and the features that make this highly rated camera a guaranteed go-to for homes and businesses. The Ring Floodlight Camera features:
1080HD video with live view streaming
A two-way talk option
Ultra-bright flood lights
A siren
Motion-activated alerts
Alexa compatibility
Night vision
You can also customize zones to focus on specific areas, or purchase a Ring Protect Plan for recording options, based on your needs. The Ring Floodlight Camera only requires a quick appointment to hardwire installation to weatherproof its electrical boxes, and get things up and running.
HeimVision Wireless Security Camera System
This is another popular, more robust choice with lots of the features that customers have come to love. Boasting a 4.5/5 star rating with more than 4,300 Amazon customer reviews, the HeimVision system comes with four cameras. Having a system installed instead of a single camera is a great option for larger properties with higher surveillance needs.
While the HeimVision system has "wireless" in the name, it's important to note that the cameras are not wife-free. They connect to wifi, but must be plugged into the power supply for 24/7 recording. Some key system features include:
Motion Detection and Email Alert
Mobile Remote Viewing
One 8-channel NVR and four wireless IP cameras
IP66 weatherproof rating
Up to 65 ft. of night vision
Unlike the Ring, the HeimVision Wireless Security Camera System does not require a protection plan for recording, as long as the system is properly installed and plugged in.
Zmodo Outdoor Security Camera
With the Ring as a single camera option, and the HeimVision System offering four cameras, this two-camera Zmodo option falls in the middle in terms of coverage. As far as reviews go, customers like it almost just as well — the product has 4 stars and more than 4,700 Amazon customer reviews.
1080HD video
15-second motion playback
Alexa compatibility
Cloud service
IP65 weatherproof rating
Adjustable night vision, up to 65 ft.
Like the Ring, the Zmodo offers the purchase of cloud recording packages after a one-month trial. And like the HeimVision System, the wireless here means that the cameras are wifi-compatible, and not wire-free. They will require a quick and simple professional installation.
Happy hunting for the outdoor security camera that best suits your needs, and remember to give your licensed electrician a call when you're ready to get them up and running.