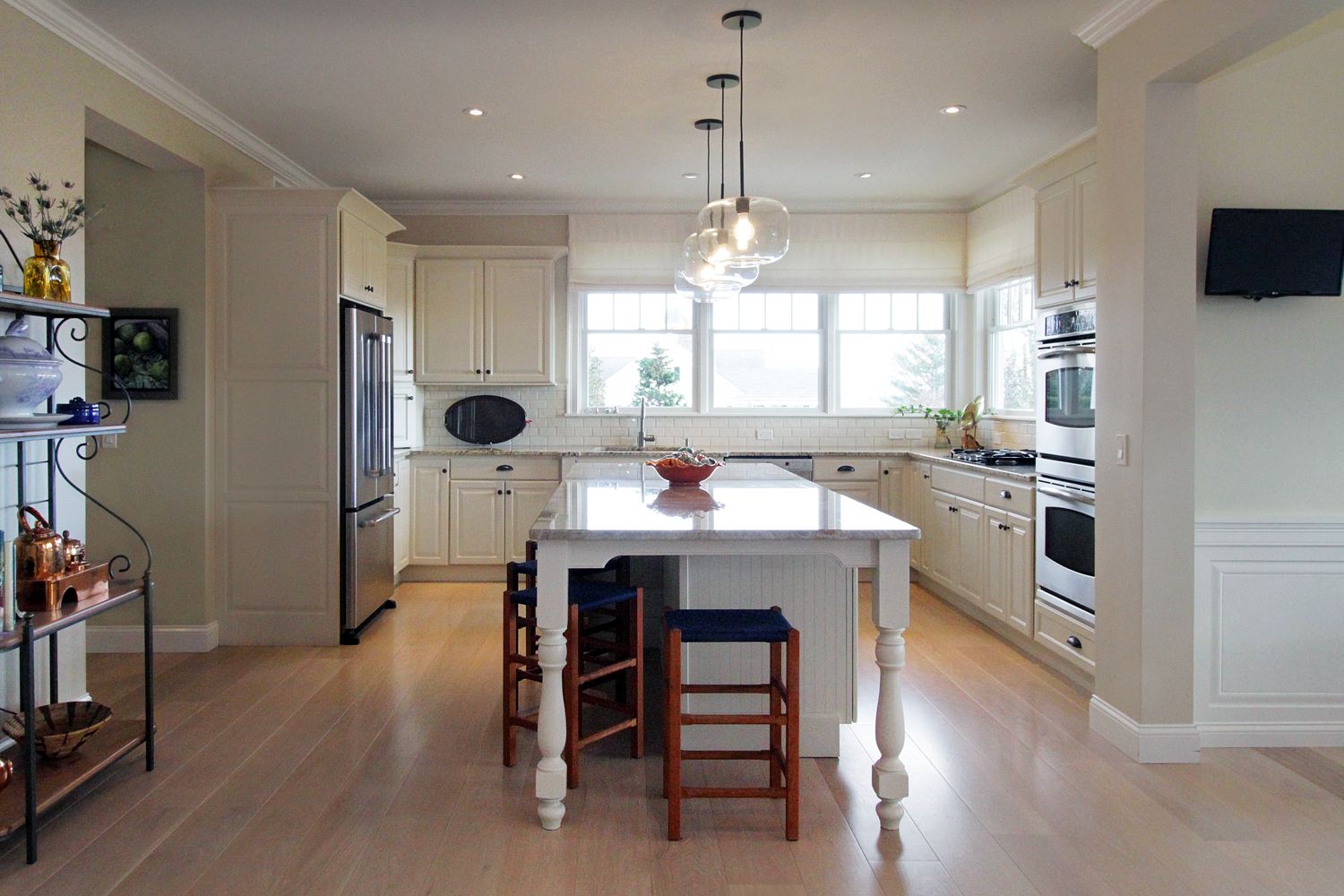 The kitchen is as much of a workspace as it is a gathering place. This makes good lighting important in two critical ways: visibility and aesthetics.
The first reason that quality kitchen lighting is a must is for high visibility and overall safety. A well-lit space is a must while you're busy preparing, chopping, and cooking. Dim or poor lighting actually poses a safety risk.
The second is more for aesthetics and appeal, as you want the kitchen to be inviting and appealing. It's so often the center of the home, and lighting helps create a more enjoyable atmosphere.
What is kitchen lighting, exactly? Well, it comes in different forms, and it's best to include a mix of general and task lighting. General is usually an overhead fixture or setup, whereas task lighting is directed toward certain areas to help you see what you're doing in that spot (for example, chopping vegetables).
Here are some of the most popular types of kitchen lighting:
Pendant lights
Hanging from the ceiling, pendant lights can brighten specific spaces including kitchen islands or eat-in kitchen tables. Pendant fixtures are extremely versatile, coming in virtually all lengths and styles to fit any kitchen motif. They're one of the first choices when it comes to kitchen lighting design.
Under-cabinet lights
As their name indicates, these long, low-intensity lights are easily installed to brighten counter top work spaces or provide subtle illumination to keep your kitchen gently lit at night. They can also showcase beautiful back splashes or highlight other on-counter features.
Recessed lights
They can offer enough general light to illuminate your space while keeping your kitchen feeling open and spacious. Recessed lights disappear into the ceiling, and can be dimmable or directed toward or away from certain areas. More lights mean a brighter space, so work with your licensed electrician to decide what fits your needs.
As always, it's best to map out your lighting design needs ahead of time. First, visualize how you'd like the space to look and feel. What kinds of fixtures are you envisioning? This depends on the type of kitchen you're working with — from modern to country, coastal, contemporary or beyond. The next step is talking to your local electrician about what you envision for the kitchen of your dreams. They're experienced in helping people bring their visions to life by electrifying new spaces or updating old.