One of our favorite types of work is restoring old Newport homes. Our friend Libby Kirwin is a realtor here on Aquidneck Island who does some impressive work modernizing and updating Victorians.
Recently, she asked us to help out with a new project at 8 Elliott Place in Newport. We all agreed the results were amazing. See photos and read about it on Libby's blog, Living With Libby.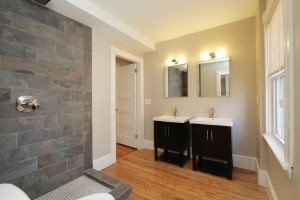 You can also check out the before-and-after photos in this earlier post.