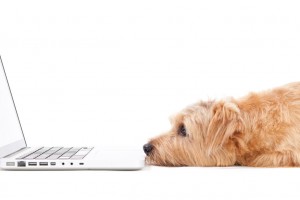 Is office life bringing your employees down? It may not be the long hours or heavy workload that causing their fatigue and irritability. A whopping 68 percent of employees have complained about the lighting situation in their offices, according to a study by the American Society of Interior Design.
It's true. Harsh, fluorescent lighting hinders productivity, stifles creativity, and actually affects human health. It can lead to things like lethargy, depression, and chronic headaches. This is detrimental to the well-being of employees, as well the overall business.
But in a world of drop ceilings and glaring overhead lighting, what can be done? A lot, fortunately! With just some small changes your office environment can quickly become more comfortable, productive, and inviting. Here are our top four tips for optimizing your office lighting to boost productivity.
1. Open the blinds. The best thing you can do for your employees is to offer them natural light. There is a strong correlation between light and circadian rhythms — or that internal clock that regulates wakefulness. Exposure to sunlight naturally helps employees to be more focused, alert, and productive.
2. Cut the overheads. We flip a switch at the start of the workday, turning on the lights on so we can see. It sounds simple, but there's a lot more to it than that. Lighting isn't one-size-fits-all, and most workplaces are dramatically over-lit thanks to their overheads. Shut off fluorescent lighting completely, where possible, or dim them to create a more soothing environment. Converting to LED lighting has been very effective for many businesses.
3. Eliminate glare. Even in offices with incredibly natural light, glare can be a big problem. It puts stress on your eyes that creates stress and tension. Angle computer monitors away from lights and windows, or consider an anti-glare screen. Sheer blinds on windows will let the light through without allowing it to disrupt your work.
4. Be flexible. One employee might like a bright desk lamp clipped to their monitor, and another might prefer a soft paper lantern in the corner of their desk. Both types of lights are helping the employee become more comfortable in their workspace — whether by allowing them to focus, or promoting calmness. Consider lighting flexibility, which allows employees to create their most productive atmosphere.
Something as simple as lighting could improve mood, energy, and output in the office. Put these tips into action and you'll be amazed at how lighting truly sets the tone for employee performance.