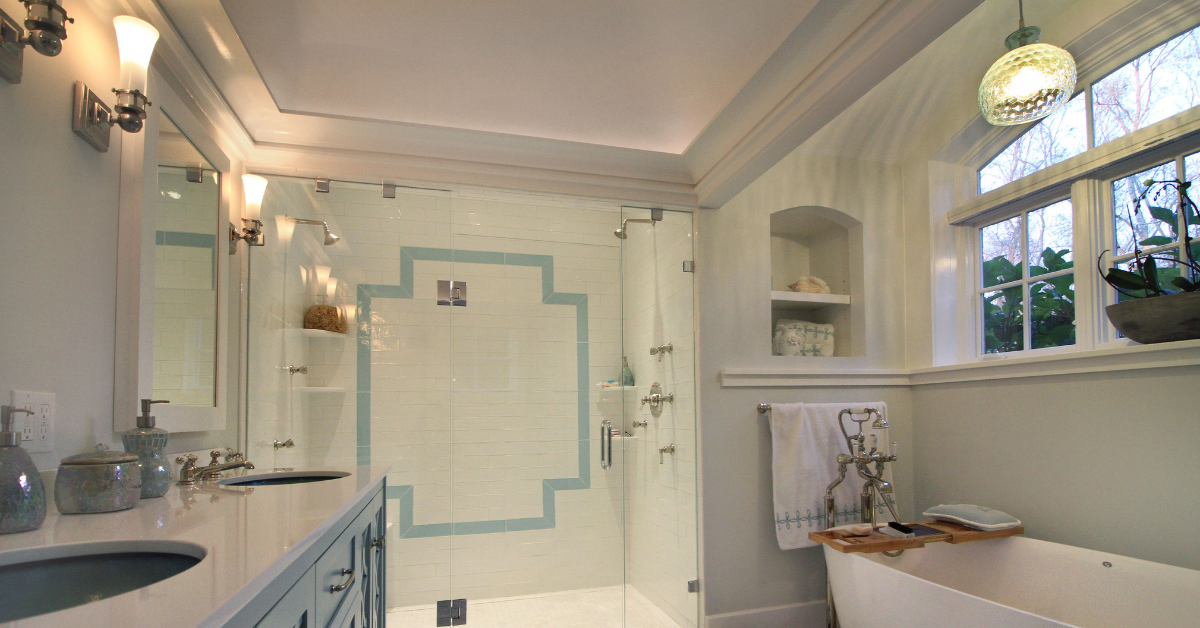 Have you ever gone to a restaurant and asked the server what they'd recommend? Sure, because nobody knows the menu, specialties, and best options the way they do.
Well, the same is true for electricians. We're regularly asked for recommendations and favorite products. Over ten years of designing the lighting for Aquidneck Island homes and business has taught us what works and what doesn't. We take into account customer feedback, project space and client needs, functionality, and aesthetics. We also pride ourselves in learning about new product and technology that increases efficiency and comfort.
Today we're here to offer up some of our best suggestions when it comes to bathroom lighting and fans. Whether you're considering a remodel or actively involved in the process, do some research of your own on these, and see if they meet your needs.
Bathroom Lighting
 When it comes to your bathroom space, several factors play heavily into the chosen lighting design. From size to natural light sources, style to mirror specs and beyond, a lot of forethought goes into achieving the desired lighting aesthetic.
If this sounds overwhelming, don't let it! It can be a lot to consider, but electricians that have seen all types of projects can help guide the way.
One standard for all bathrooms is a reliable overhead light source. It provides a baseline light source that others can be layered upon, so it's something that should typically be considered first. Replacing an outdated fixture can go a long way in brightening up your bathroom — literally and figuratively. Don't underestimate it!
Sconces
We recommend sconces for almost every bathroom lighting design. They're best positioned on either side of the vanity mirror, and there are a few good reasons for that. Sconces create that desired layered lighting look in bathrooms of all sizes, which goes a long way in elevating the look and feel. To prevent unflattering shadows or harsh glares, the height of the sconce should land just around eye level. Sconces are hardly "one size fits all." There are endless options in terms of size and style, so the possibilities work within any space.  They're fairly easily replaced if your taste and preferences change down the line.
 Bathroom Fans
If you don't know where to start when it comes to bathroom fans, you are definitely not alone. It might even be something you've never thought about before.
But believe it or not, all bathroom fans are not created equal (trust us, we've tested this!). And when it comes to proper ventilation and indoor air quality, those are results you'll want to have on your side.
We trust and recommend the Panasonic Whisper Series fans, from the WhisperGreen® Select™ Fan to the WhisperCeiling DC SmartFlow or WhisperCeiling DC Fan|Light and beyond.
We've had great luck installing and integrating them into all kinds of progress. More important than our own great experience with the Whisper Series fans is that of our customer. We get strong feedback on this fan for both performance and reliability.
The Whisper fans are incredibly quiet while still getting the job done. They're customizable and environmentally friendly with an aesthetic that plays nicely with rooms of all styles.
Feel free to reach out to us to help design and install your new bathroom lighting.