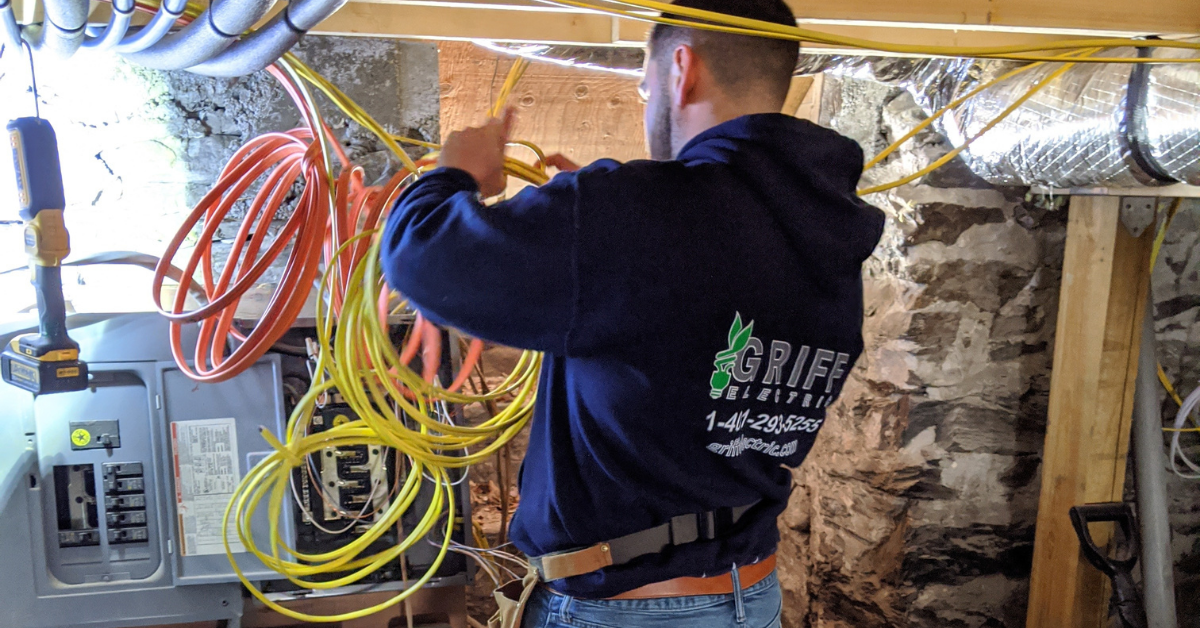 There may come a time where your home is no longer equipped to handle the energy your lifestyle demands. Many homeowners are using more electronics and appliances than their home was originally designed to handle. When that happens, it may be time for an electrical service upgrade.
What is an Electrical Service Upgrade
Service upgrades are necessary to increase the amount of electricity available in your home. An electrician will update the electrical connection and distribution panel as needed to boost the energy intake your home can safely receive.
Inadequate electrical service can result in damage to electronics and put your home's safety at risk. Making sure your home can support your energy demands protects your investment, family, and offers peace of mind. An outdated panel can also detract from your home's value.
Electrical capacity in older homes
Older homes are very common in and around Newport, Rhode Island, where we do many electrical service upgrades. Older houses are often underpowered, generally equipped with only 60- to 100-amp panels. Newly built homes are now built with 200-amp panels and even 400 for larger homes. A rule of thumb is that electrical panels typically need updating every twenty-five to forty years.
It's important to keep in mind that homes built before 1980 weren't designed to handle today's appliances or electronics. In fact, older homes have far fewer electrical outlets than modern houses do. Aside from the laptops, iPads, cell phone chargers, security cameras, and smart home devices, many older homes weren't even built to power things like dishwashers. Installing a hot tub, pool, backup generator, or central heating system would put even more demands on the home's electrical service. 
How to Safely Powering Older Homes
If you think your home may require more power, start by consulting a licensed electrician. Working inside an electrical panel requires proper training and safety measures. It's not a DIY project, but it is a routine job for an experienced electrician. He or she will first have a look at your home and electrical panel and discuss your needs. Your electrician can also provide a solid estimate of the costs involved.
Once the electrical service upgrade is underway, your utility company will temporarily stop the flow of power to your home so that your electrician can replace your existing panel box with one with more amperage, or capacity. This typically involves:
Detaching the electrical wiring from your existing panel box, then reattaching wiring from existing circuits to the new box.

Determining whether any rewiring is needed.

Adding any new circuits, if needed.

Grounding your new panel box.

Having a building inspector examine and approve the work.

Restoring power to your home.
Make sure your home can keep up with your energy demands
Remember, for safety reasons, it's critical to ensure your electrical system is not only running properly but is designed to handle your energy needs. Reach out to a licensed electrician, if only just to ask questions specific to your needs. You'll enjoy more reliable power when and where you need it most without burdening your panel or presenting a safety risk.