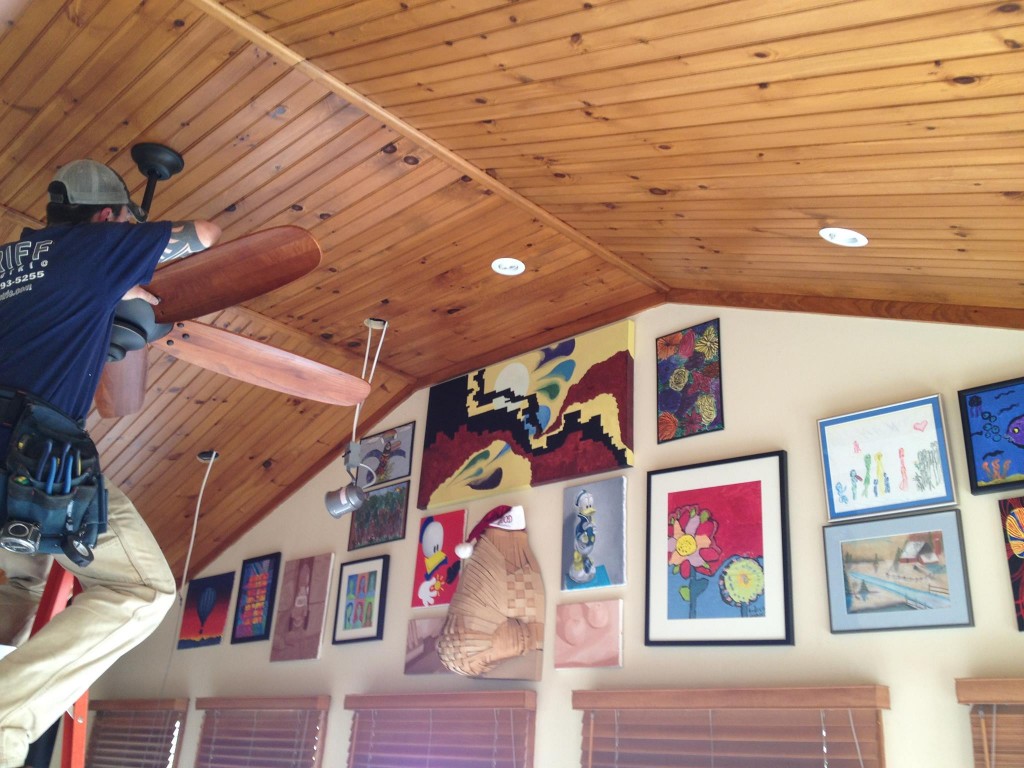 Sean and I feel blessed to be running our own electrical contracting business which we built together from the ground up. This year marks the ninth year that we're in business. Sean, my husband and co-founder of Griff Electric, has been working as an electrician for nearly twenty years. Earning his title of Master Electrician required attending trade school, an apprenticeship, followed by the licensing process.
Often on this blog we point out the importance of working with licensed electricians. There are several reasons for that, but one of the main ones is the level of training we are required to undergo. More than that, we're required to renew our licenses and our understanding of laws and regulations on a regular basis. That means we're always up-to-speed, so you never have to worry when your electrical safety is in our hands.
Here's the rundown on what it takes to become a licensed electrician:
Earn a high school diploma or GED. This is required for many of the basic skills electricians put into practice on a daily basis, from algebra to geometry, units and measurements, to basic physics.
Receive formal training, via a pre-apprenticeship program, vocational school, or training academy. Typically, more than 700 hours of relevant classroom instruction is considered standard before applying for an apprenticeship.
Practice, practice, practice (under a watchful eye) with an apprenticeship, working alongside a journeyman electrician. Once you secure an apprenticeship — which can be in high demand and challenging to come by — most electricians are required to have at least 8,000 hours of supervised, on-the-job experience from a licensed electrician before they are eligible to become one themselves.
Pass your exam. You'll need to be well versed in the National Electric Code and able to comply with State and local building codes when installing electrical systems within homes and businesses in your area. The codes vary per location, so you must familiarize yourself with the regulations in the area you will be practicing.
Get (and stay) licensed. After an electrician secures their license, they must renew it every two years to stay current. This ensures they're working on your project with the latest safety measures, precautions, and regulations in mind. An electrician never stops learning. They're always tasked with staying up to date.
Griff Electric employs licensed electricians and requires re-certification every two years as per state regulations. We also maintain an apprenticeship program where we match a journeyman electrician with an apprentice, one on one. Our apprentices get to learn, hands-on, in safe, but challenging situations, and always under supervision. We rotate our electricians among our various types of projects to give them a wide exposure to all the different types of electrical jobs. Something our electricians learn is that no one job is the same, and there can be various solutions to the same problem.
We encourage our employees to also explore interests outside of their work, because we believe it's very important to have a balanced life in all areas. We value our team members and depend on their professionalism, experience, and skill just as much as our customers do.