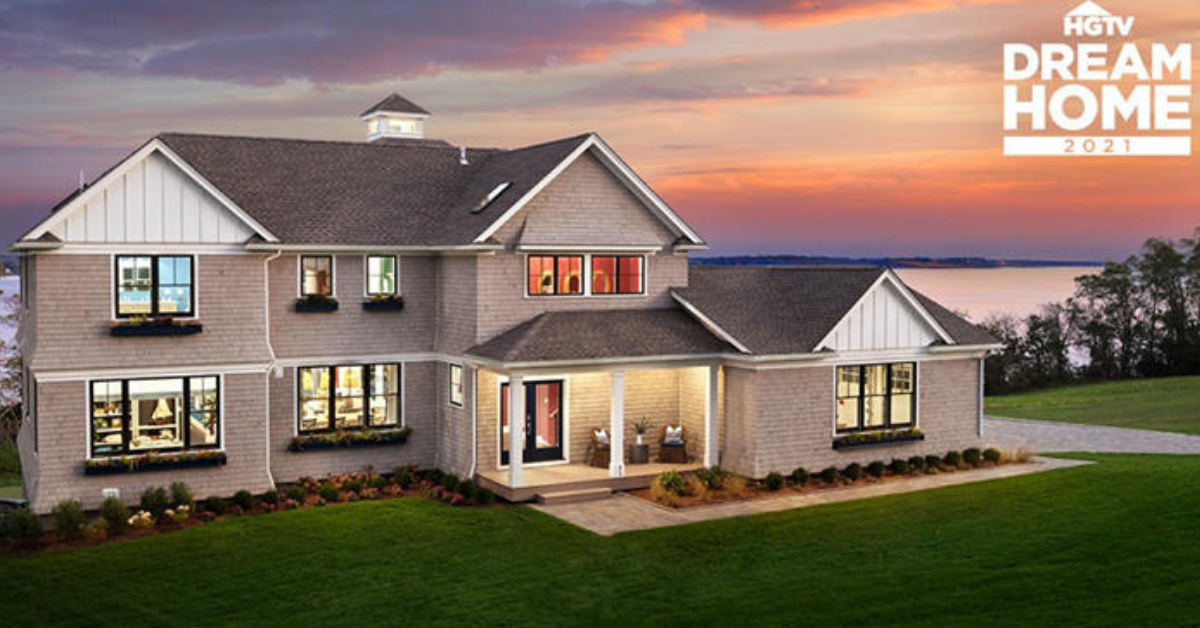 Working in the smallest state doesn't mean we don't get up to big things — and we're talking big. If you've seen the HGTV® Dream Home 2021 sweepstakes, you're familiar with the $2.8 million, classic waterfront escape located in Portsmouth, Rhode Island. What you might not know is that Griff was the electrical contractor on the job.
It's true. Recently we began sharing some photos of the home on our Instagram page, but we had to stay quiet about this project for a long time.
With its nautical-inspired spaces, breathtaking exteriors, and even a show-stopping rooftop deck, there's a lot to love about the cutting-edge property. But naturally, the interior and exterior lighting are some of our favorite elements, integrated with precision and intention to enhance the home's look and feel. It was up to us to make sure the home's electrical system was wired quickly, safely, and efficiently.
We've been getting some questions about our experience working on such a large-scale, highly publicized project, and are here to give you the scoop.
Q: How did Griff become involved in the HGTV Dream Home?
A: Actually, it was through JPS, a contractor we work with regularly. Once they were awarded the project, they graciously reached out to us and asked if we'd be the electrical contractor on the job. Of course, it was an easy "yes" from us! It was a big honor to be brought on for such a massive project.
Q: What were you told about the project? Was it a secret?
A: We were only told that it was an HGTV giveaway. Beyond that, we weren't given any details and were told that mum's the word.
Q: How did it feel to be involved in this kind of project?
A: Exciting, to say the least. It was great to be part of something that was getting national recognition. We've worked on many new homes from their inception, but never with a film crew on-site, watching every step of the process.
The HGTV site features a time-lapse video of the home build, a detailed design plan, and more, so people get an inside look at the project from start to finish. You may even see one of our team members in the "Building in Progress" photos!
Q: Did you work on both interior and exterior?
A: We did! We worked on all facets of electrical inside and outside of the home. Take a virtual tour to see some of our work.
Q: Were you responsible for supplying the lighting products? Who made design choices?
A: The only lighting that we supplied ourselves was the LED NSL disc lighting. The HGTV team designed the lighting scheme. They also provided all of the decorative lighting fixtures for the project, and we were responsible for wiring.
Q: What electrical challenges did you have to solve on the project, if any? Can you tell us about them?
A: Actually, there were none. This was a seamless home wiring job. The biggest challenge was the limited timeframe. All of the wiring had to be completed relatively quickly.
If you haven't entered the giveaway yet, there's still time! It closes on February 17, and no purchase is required for entry. Not only is the Dream Home up for grabs, but the winner also receives $250,000 from Rocket Mortgage® and a 2021 motor home from Camping World.
Good luck, and thanks so much for sharing our excitement over this project!