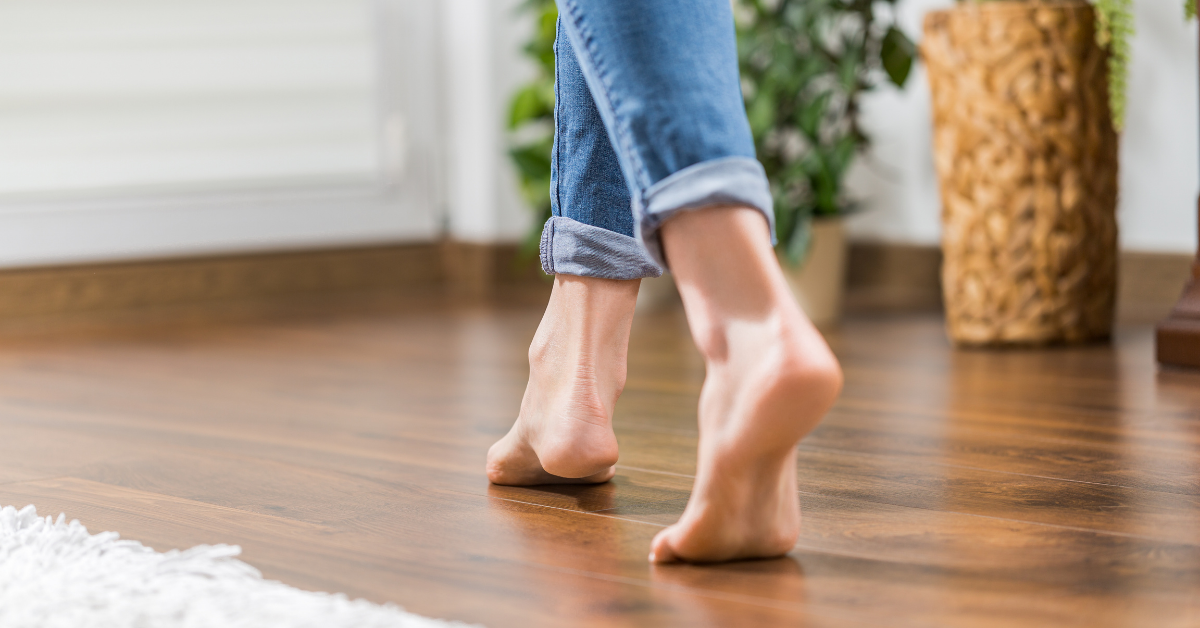 Fight the chill and lower your heating bill by implementing a deceptively simple innovation that dials up the coziness factor of your home: radiant floor heating. 
People love heated flooring for its ability to envelope a space with even warmth, its efficiency, and its invisibility — radiant heating is literally underfoot, and minimal maintenance helps these hidden heating solutions stay out of sight for homeowners.
How Do Heated Floors Work?
For homeowners, there are two main types of radiant heating systems: electric or hydronic. In an electric system, copper pipes carry heat that conducts through a medium up to the floor. In a hydronic system, long, thin tubes of heated water snake underneath the floor, similarly warming the home from the ground up.
Where and When Can They Be Installed?
Both types of radiant heating systems work with practically any floor surface: tile, wood, linoleum, vinyl, even carpet. However, hydronic systems are often best installed during new builds. This is due to the difficulty of installing the tubing throughout an existing home. Electric systems are a popular upgrade for bathroom and kitchen makeovers because they're easier to install. Also, the ceramic tile typically used in these spaces is one of the best conductors for heat due to its thermal mass.
How Much Do They Cost?
The installation of these systems is often the biggest expense homeowners will face. Radiant heating can cost up to fifty percent more than it does to install conventional forced-air heating. Professional installation can run up to $20 per square foot. 
Unlike conventional heating solutions, however, radiant heating is much more cost-effective to run. Plus, the systems are often warranted for upwards of 25 years, and require little to no maintenance. Radiant heating, particularly hydronic systems, also have another benefit over conventional heating costs: they're better for the environment.
What are They Like to Live With?
Radiant heating may not be enough to heat a home entirely by itself in New England, but it can decrease the demand on your furnace or boiler. Homes with both radiant heating and a traditional heating system (like radiators, baseboards, fireplaces) actually benefit from two different types of heating: ambient and radiant. Ambient heat warms the air, whereas radiant heat warms objects through infrared radiation. People and pets find the latter more pleasant, but the two together can provide unparalleled comfort. 
Comfort is the main yardstick by which we measure our homes. Unlike solar panels or an updated electrical system, there's no hard evidence to suggest that heated floors will result in higher home values. But if you and your family enjoy lounging on the floor playing board games or having warm tiles greet your feet when you sneak out of bed for a midnight snack, you may find value in heated flooring.