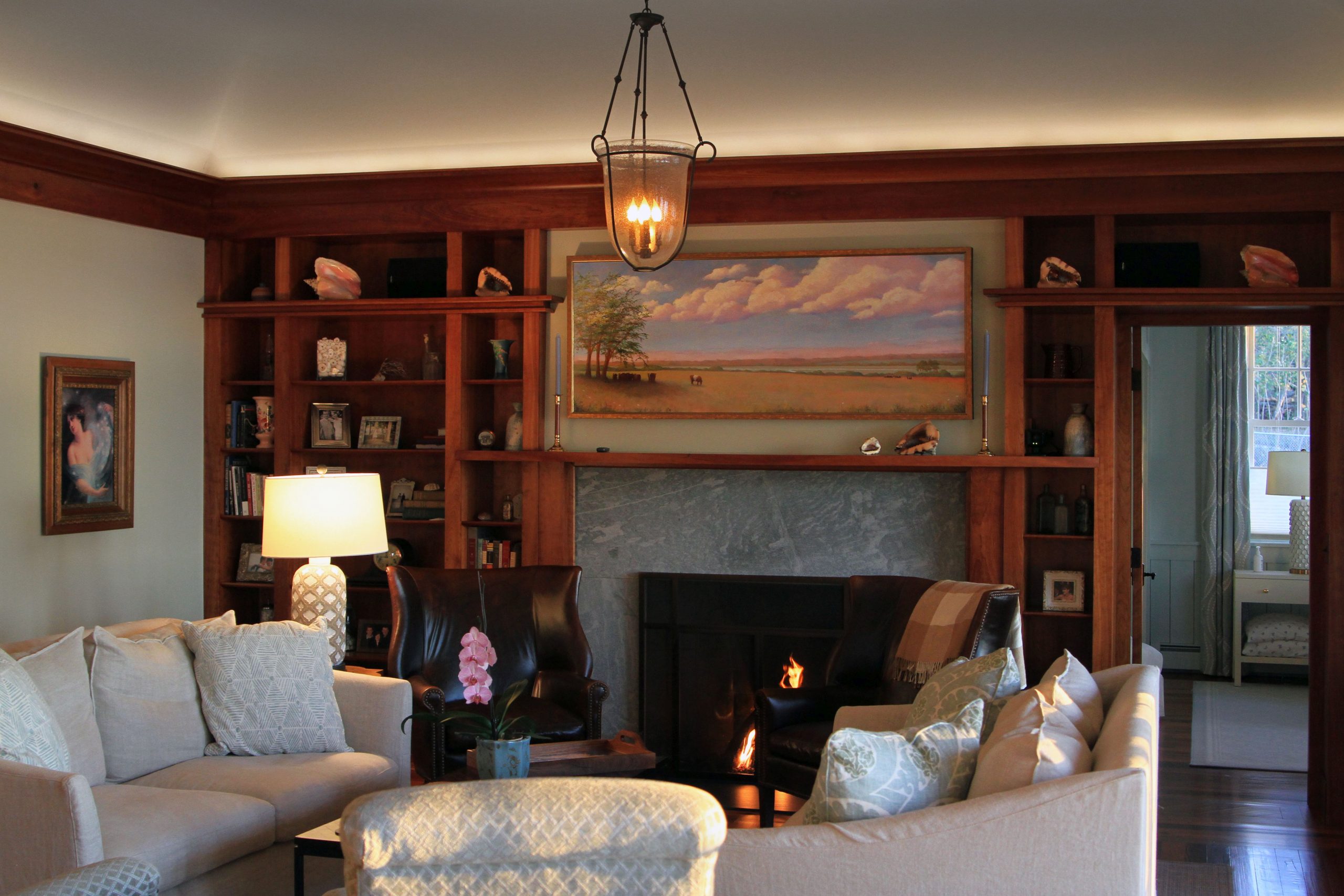 When it comes to the home, there are certain tasks we take on ourselves and others we leave to trained professionals. Some light research and a little conversation with an experienced electrician can go a long way in bringing your lighting design vision to life.
Lighting design elements can add to your home's appeal (and even improve property value in some cases). Here are a few key elements to become familiar with while creating your at-home lighting plan:
Layered lighting schemes
You may not even realize it, but when lighting is flat or one-note it can be off-putting or even harsh. Picture an office building that has only fluorescent bulbs overhead. Glaring or uninviting is not what you want in the home, so it's important to incorporate a mix of lighting types and placements in your spaces. The type of lighting is also dependent on the type of space. What kind of room is it? How much natural light does it get? How big is the space? From overhead to task lighting and beyond, considering where and how you place your lighting makes a big difference.
Under-cabinet lighting
This is both useful and can provide kitchen or at-home-bar ambiance. Under-cabinet lighting can significantly help brighten dim spaces to make them safer and more workable as well as add a soft elemental glow to your overall area. This is a popular and simple choice for enhancing your kitchen's lighting design.
Exterior lighting
From your front porch to your landscape lighting, good exterior lighting can significantly increase curb appeal. It helps highlight elements you want to showcase such as gorgeous front doors, pools, and landscaping. It also adds warmth to the home which makes it look more inviting.
Safety lighting
This is not always the most glamorous type of lighting out there, but it is important nonetheless. Picture sidewalk lights and staircase lights as well as pool and hot tub lighting. Things like spotlights help secure your property while patio lights make some of your favorite spaces more accessible day or night. These options offer subtle but essential navigational guidance to visitors and residents alike, and are a great thing to consider — both indoors and out.
If you're looking to brighten your property, contact your local licensed electrician to talk about doable and affordable ways to make it happen.