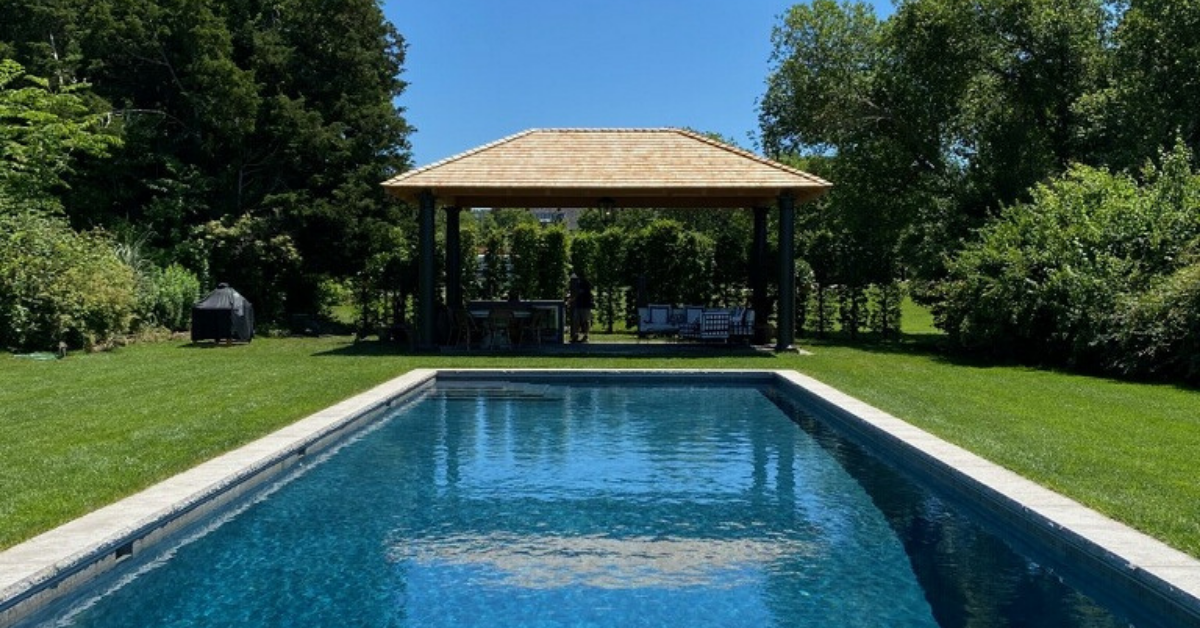 How much does an electrical hook-up cost, and what does it take to wire my pool?
It's never the wrong time to start thinking about the swimming pool of your dreams. We know from experience that installing a pool requires planning and preparation. Pool installers have been booked solid here on Aquidneck Island and around Newport County. We've noticed the uptick in our own business too. We install electrical for pools and spas including the lighting both inside the pool and the surrounding area.
We can credit COVID-19 for an increased interest in at-home pool installations. Like so many adjustments that we've had to make in response to the pandemic, all of us are spending more time at home than ever before.
Pool installation takes planning.
When designing a pool or spa there is a range of details and design choices to be made. They may even include things you've never heard of or thought about before. Will it be in-ground, or above? Concrete or vinyl-lined? Heated or not? What kind of lighting will it have? These are just some of the considerations when it comes to installing a pool, and they can seem daunting. But they don't have to be if you partner with experienced professionals who can guide you through the process.
Get the facts on pool wiring and pricing.
The cost of a pool depends on its size, type, and placement on your property. The options for pool lighting range from LED to halogen, flush-mounted to surface-mounted options, and beyond. Your choices factor into your bottom line.
But let's talk pool wiring cost in general because as electricians, we're asked about it a lot. When it comes to our experience with pool wiring throughout Newport County, the cost of wiring and underwater lighting range from $1,800 to $3,800. (Our family pool cost us $2,500 to wire, falling right in the middle.)
Keep in mind that factors like distance can play a big role in wiring costs. We recently worked on a job where we had to bring power from about 500 feet away. This resulted in a higher cost in labor and materials.
Here's why quality pool wiring matters.
We all know that electricity and water don't mix. But it takes electricity to power lights, pool pumps, and heaters, so where they are co-existing, safety standards become more important than ever.
Specific materials are needed for pool wiring, and they must be handled in a certain way. All wiring must meet stringent electrical codes to keep your family and friends safe. The National Electric Code is updated regularly to set the bar for safe, high-quality pool lighting, inspections, and repair.
It takes a licensed professional to be familiar and comfortable with these standards and wire your pool accordingly. For example, there are strict regulations around:
How far the pump motor receptacle is located from the pool wall
Weatherproof covers over pump cords
GFCI protection
Bonding (where the electrical and metallic components are joined with a wire to form a non-resistive path)
Leave it to the pros.
As you can tell, pool wiring is not a DIY job. It's a necessary part of the installation process to get your pool up and running safely, with the highest standards in mind. Also, remember to regularly inspect your pool wiring to avoid potential dangers from corroded or loose electrical wires.