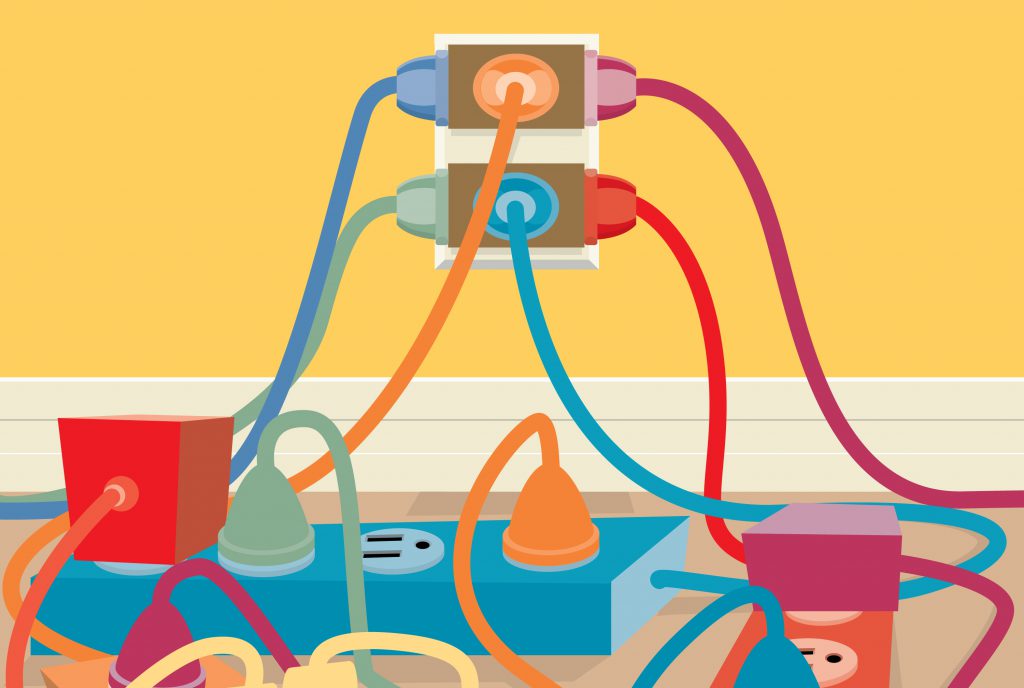 You may be ready for spring weather, but is your electrical system? In addition to our home electrical safety inspection checklist, add the following to your to-do list. They won't take long and will keep your home safer this spring and beyond!
Test GFCIs: They're ground fault circuit interrupters, located in your outlets. GFCIs cut the electrical circuit when it detects danger in the current, preventing electrocution and shock.
Power surges can damage GCFIs, so test them by plugging something into the outlet and turning it on, then pushing the "Test" button on the outlet. The device should go off. When you press the "Reset" button, it should turn back on. If not, call a licensed electrician to check it.
Test AFCIs: AFCIs are located in your electrical panel and prevent electrical fire. They're arc fault circuit interrupters, which disconnect power when currents follow an unintended path. To test, open your electrical panel and press the AFCI "Test" button. It should move to the "Off" position if it's working properly. If it does not trip, have it checked by a qualified professional.
Test Smoke Alarms: Smoke and carbon monoxide detectors protect your family from fire, injury and even death – but only if they're working properly. Check by pushing the "Test" buttons to sound the alarms. You should also test fire detectors by lighting a few matches, blowing out the flames, and holding the smoke to the detector. It should sound.
Inspect Electrical Cords: Frayed cords are fire hazards, and cords that are damaged or frayed should not be used. Check the cords in your home. Don't patch them with tape – frayed cords should be replaced as soon as possible.
Replace Furnace Filters: Checking and changing your furnace filters allows for better heating and cooling in your house, and promotes energy efficiency. Don't let it get too dirty, as it can shorten the life of your furnace by making it work too hard. As the seasons turn, it's a great time to perform this routine and simple task of buying a new filter and swapping it for the old.
April is an ideal time to get to these tasks. As the temperatures climb in May and beyond, summer storms and air conditioning usage puts a strain on your electrical system. Be prepared before those summer barbecues deter your motivation!