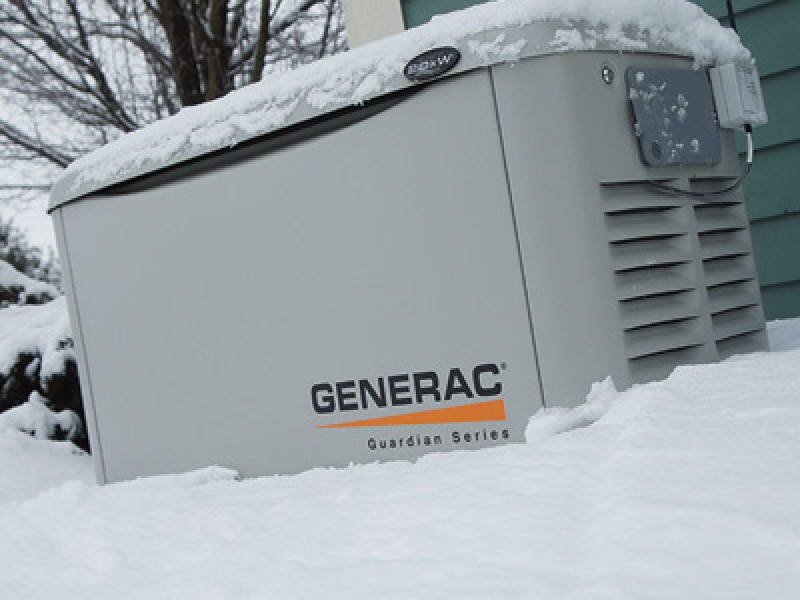 If you purchased a back-up power generator, it's clear you value the security and comfort it can provide during a power outage. Keeping your generator running properly requires routine maintenance. We've installed generators all over Rhode Island, especially in Newport, Middletown, and Portsmouth, and provide regular maintenance to our customers.
Don't know the first thing about generator upkeep? Don't worry! Your generator comes with a detailed product manual that outlines specifications, instructions and maintenance recommendations. Griff Electric has experience with various models of generators as well as the maintenance requirements. Perhaps more importantly, we know firsthand that New England weather can be particularly harsh. With Mother Nature putting your generator through the ringer from season to season, it becomes extra important to schedule your service appointment every six months. This will ensure it's up and running when you need it most.
It's best to have your generator looked at twice a year. Biannual generator checkups are an important way to keep your home and family safe. After all, your generator is a high-voltage piece of equipment that emits carbon monoxide within close proximity to your home! For safety purposes, an electrician should inspect the unit thoroughly for leakage, cracks, and parts in need of repair. The oil should be checked and changed if necessary. A checkup should also include examination of the batteries, belts and fuel hose. Several parts will need replacement every 3 years or so, and your electrician will be proactive in getting this done.
Additionally, any dirt and debris in the unit must be cleaned. It could prevent your system from running at its full potential. It's also important to remember keep your generator's intake and exhaust vents clear of snow. Snow accumulation near the vents will cause it to go into a fault and won't start up if the power goes out.
All of these steps are important in prolonging the life of your generator, and promoting maximum efficiency. Routine maintenance by a professional electrician can prevent your generator from breaking down. Proper maintenance protects your investment—and your home—in case of a power outage.