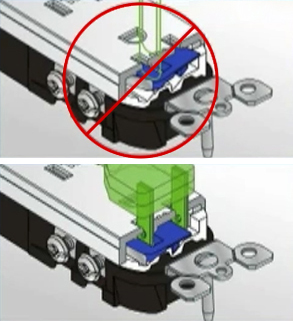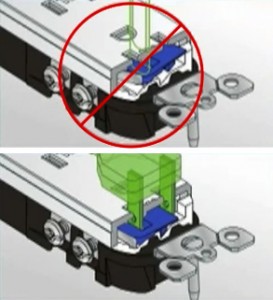 Let's talk tamper-resistant outlets. Electrical safety is important for everyone, but especially parents, grandparents and caretakers of young children. Little ones can be wonderfully curious! And they get their hands on everything. There is no way for them to know the danger electricity presents. It's key to be proactive.
Below, Griff Electric's Sean Griffiths fills us in on tamper-resistant outlets and as an important addition in the home.
Q: What are tamper-resistant outlets?
A: Tamper resistant receptacles (TRRs) look like traditional outlets, but you can't insert anything unless a two-prong plug is evenly inserted into the outlet. Tamper-resistants contain spring-loaded cover plates to automatically block the slots. They're designed to compress and allow standard plugs through but they prevent children from inserting anything into the sockets like hairpins, keys or other common household items kids get their hands on!
Q: Whom do they benefit?
A: They keep kids safe from sticking items or their fingers into the outlets and offer caregivers the peace of mind that comes with knowing the little ones are protected. TRRs are important for families, but also for businesses, daycare centers and other public spaces where children spend time. They're actually required by the National Electric Code in all new and renovated properties.
Q: What makes them safe?
A: You may have seen the plastic outlet plugs or caps that fit into unused sockets. If a child pulls one out, it can present a choking hazard, as well as an electrical hazard. TRRs offer built-in, long-term protection.
Q: Is it expensive to switch to tamper-resistant outlets?
A: TRRs might sound fancy but they are extremely affordable. And there's no need to spend additional money on childproofing items since safety is built right into your outlet.
Q: Where can I learn more?
A: The National Fire Protection Association has a lot of great information on TRRs and preventing child injury.
The bottom line: Tamper-resistant outlets are a recent addition to the safety scene and go a long way in protecting little ones from burn, shock and other injury. Your licensed electrician can easily switch your outlets so you have one less thing to worry about.