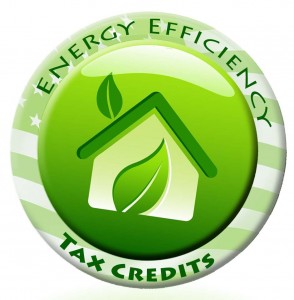 If you could save energy, cut costs as a homeowner, benefit the environment and receive some outstanding tax perks, why wouldn't you? Well, you can, and we've got the scoop on how to cash in this year:
Residential Renewable Energy Tax Credit
The scoop: Installing a solar or renewable energy system including photovoltaic (PV), active solar heating and solar hot water? You may qualify for a tax credit of 25 percent on up to $15,000 of the system's costs. Systems that cost more will receive the maximum credit of $3,750.
Property Tax Exemption for Renewable Energy Systems
The scoop: Little Rhody allows cities and towns to exempt renewable-energy systems from property tax. Qualifying technologies include photovoltaic (PV) systems, solar water-heating systems and active solar space-heating systems.
Residential Solar Property Tax Exemption
The scoop: RI law protects certain new, residential solar-energy systems from being assessed at more than the value of a conventional heating system, a conventional water-heating system, or energy production capacity that otherwise could be necessary to install in a building. Qualifying systems include photovoltaic (PV) systems, solar hot-water systems and active solar space-heating systems.
Solar Easements
The scoop: Let there be light! Solar easements help ensure that proper sunlight is available to Rhode Islanders who operate solar-energy systems. They are created between adjoining properties when zoning restrictions may limit a solar project's future access to direct light. This protects their access to direct sunlight.
The Ocean State allows property owners to establish solar easements. In addition, local zoning ordinances must address access to air and light, views, and solar access.
Want more information? Visit http://www.energy.ri.gov